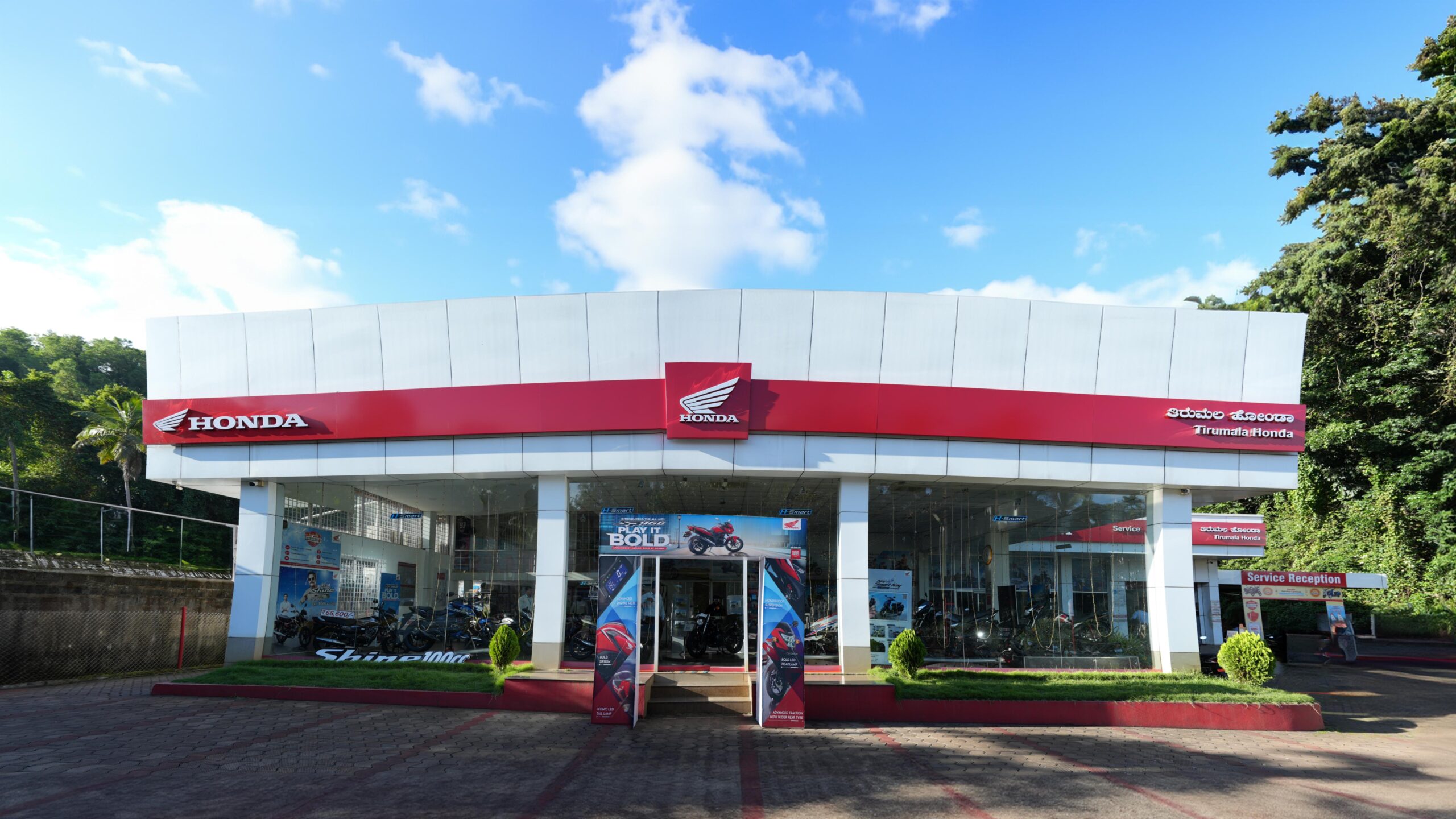 TIRUMALA MOTORS — OUR JOURNEY
Our beginnings were small and humble, offering an ambitious spirit of ideas for growing our business. Marking our beginnings in the early '90s, the first two-wheeler authorized center was opened by proprietor Krishna Kishore NT. Our passion had always been providing the common man an affordable means of mobility and serving communities in the area of automotive transportation.
As our brand venture expanded in the surrounding regions, we were preparing for an ambitious take-off. Perhaps, one of the most incredible milestones by Tirumala Motors was establishing the Honda Motorcycle & Scooter India Pvt Ltd (HMSI) authorized service center in Puttur and surrounding taluk in 2007, where we delivered quality products on which the Indian population rides.
Following that, in 2016, we were honored as HMSI (Honda Motorcycle & Scooter India Pvt Ltd) recognized our quality, excellence, Honda's standard pricing, ethical business practices, and customer satisfaction. And since then, we have been continuing our legacy of providing excellent services and safety in the autonomous industry, without ever forgetting where our humble roots started.
Our arduous journey didn't stop there. Throughout the years 2017, 2018, 2019 and 2020, the numbers kept growing, and Tirumala Motors expanded in every surrounding taluk, including Sullia, Kadaba, Uppinangady, and Nelaydi. And now, as we gradually climb up the pioneers' list, we inspire from the amazing legacy that we started about three decades back. That only keeps us going!